Derived from
None. Self-made deck here.
Updated list: 401421
So that's why the rum's gone

Ever feel like everything just goes your way, but you don't know why? Ever wake up after a long night of drinking even more money in your pockets, meaning you have traded goods and/or services? Or maybe suffering from imposter syndrome? This is the deck for you. Get ready to stumble into greatness. Or don't. It'll happen anyway.

Head Fu
The first thing about Shadowcat is that playing her revolves around getting the most out of Solid / Phased. It's subtlely different from other form changers like Ant-Man, Wasp, and even her closest anologue, Vision. Although understanding the card itself isn't all that difficult, there are some non-obvious implications:
Solid's flip response is not forced, so it is always optional.
Phased's flip response is forced, so it is always mandatory.
Shadowcat's mass form upgrade can flip an unlimited number of times per round.
Counter-Punch will always trigger after Phased, since the latter is a forced response
Playing Defiance, Preemptive Strike, or Quick Shift always counts as defending since you can only play it during an attack. This also always makes you the defender of that attack, whether your used your basic action to defend or not.
Powerful Punch is an easy way to interrupt an attack and switch to the appropriate form. It additionally redirects attacks towards you and counts as defending (and attacking) even if you have not used your basic defense action. It does not trigger Solid / Phased more than once since it is simultaneously an Attack and Defense in the same action. What is unclear based on the rulings is that, since it fully resolves before the attack, you should still resolve the flip after defending the attack as normal, but I think we're still awaiting clarification on that. They have finally ruled that if you are in PHASED when you play it, you will be in SOLID for the attack, and if you are SOLID when you play, you have the option (and you should) flip to PHASED for the attack. Since it is a defense event, you will then have the option at the end of the attack to flip again (if solid) and forced to flip (if phased).
Side Step can trigger during an undefended attack initiated against Shadowcat, declaring her the defender. If playing while in Phased, the damage prevention of Phased triggers, preventing all damage instead of just 3.
EDIT: SC0E has a very helpful video explaining a lot of this
Stumbling Into Greatness
The basic strategy of this deck is just defend a lot and win. It's so easy a drunkard can do it, so pour your favourite drink and get dodging. Drunken fighters always win. Thwart your enemies' plans, turn their attacks against themselves, and get drunk. Life's a party, and you're here to have a good time.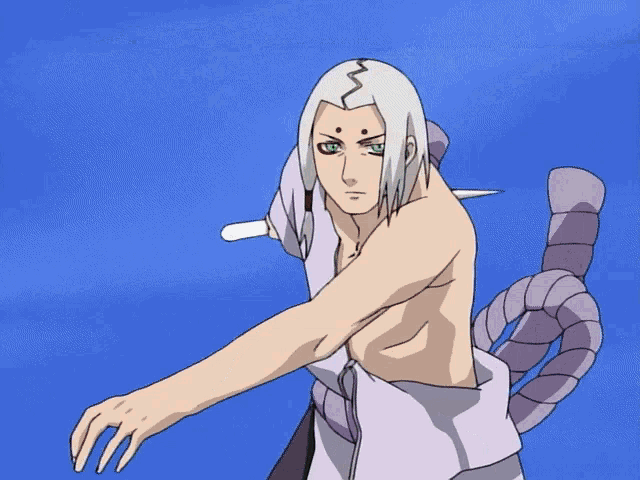 Take a Swig
Most Protection thwarting options are highly vulnerable to side schemes. Thankfully, Shadowcat's ability can completely bypass it, but it requires some finesse due to the timing of Solid / Phased flipping if you also want to avoid all damage. To assist with thwarting, your first options are your designated drinking buddy and Airwalk. Phased and Confused additionally helps with confusing the villain, but be sure to line this up with a minion attack you can defend against, otherwise you will lose your normal defensive triggers. Hard to Ignore removes main scheme threat after defending. If you defend while in Solid, you can flip to Phased instantly and trigger the effects, ignoring any in play. With Intangible Interference, you can additionally help clear that side scheme at the same time. But you want to defend in your drunken stupor, but thankfully there's a nice combo piece: Counter-Punch. Here's the sequence:
Defend against an attack while in Phased
Immediately after the attack resolves, you must resolve Phased's forced response
Since Counter-Punch has the same triggering condition, you can also choose to resolve this before choosing to trigger Hard to Ignore, switching back to Phased
Have another drink, you've earned it! *Hic*


Head of Stone
The best part of drunken martial arts is having your enemy do all the work for you, leaving you more time to drink. Just sit back, drink, and let your enemies punch themselves. Counter-Punch, Powerful Punch, and Preemptive Strike can only be used before (if it's an interrupt) or after (if it's a response) an enemy attack. Side Step is unique in that it can be played any time you would take damage, even outside of an attack. If you are the target of an undefended attack, it will declare you the defender, and if in Phased, will prevent all damage.
Electrostatic Armor, and Flow Like Water double down on this, triggering bonus additional damage every attack. Keep in mind that Electrostatic Armor can only trigger once per attack, while Flow Like Water triggers every time you play a defense event, which can trigger multiple times per attack.
Outside of that, Lockheed, Phase Strike and Shadowcat Surprise can help put even more pressure on the opponent. Acute Control can occasionally pull work against Guard minions while keeping pressure on the villain. Keep in mind that you still cannot play Counter-Punch on the villain after defending from Phased while engaged with a Guard minion, since it will flip to Solid before you can trigger Counter-Punch. Similarly, defending while in Solid and using Powerful Punch on the villain will be stopped by a Guard minion.


Liquid Courage
Alcohol's final benefit is the ability to ignore an enormous amount of pain. Phased is the primary method of ignore damage, and you have many ways to phase out and have yourself another drink uninterrupted. Powerful Punch and Quick Shift can all be used before attacks to flip to Phased if they would initiate while you are in Solid. Defiance, Preemptive Strike, Side Step, and defending normally can be used mid-attack for the same result. And finally, Counter-Punch can help after attacks to help set up for the next one. Defiance and Preemptive Strike have an additional benefit of being able to work with your DEF to help prevent as much damage as possible.


Raid the Cabinet
When you need to restock for the next beer run, there are plenty of ways to chip in. Defensive Energy is one of the best, paying for Powerful Punch and Preemptive Strike and drawing an additional card. Kitty's Room draws additional cards while in Alter-Ego, Deft Focus discounts most of your own cards (seriously, almost everything is a superpower). Nerves of Steel pays for Powerful Punch, Preemptive Strike, and Side Step, additionally paying the correct resource type for Side Step's kicker. Unflappable is seriously easy to trigger, drawing an addition card every round. And finally, Solid has a every round for any Attack or Defense events. Once you have Nerves of Steel down, you can save it for mostly your Attack events, Phase Strike and Shadowcat Surprise. If you are paying for multiple Defense events, of course utilise it. There are plenty of both to get solid returns from Solid.
So get out there, get drunk, and win. What more is there?
82 comments
Oct 03, 2022
Oct 03, 2022
Oct 03, 2022
Oct 03, 2022
Oct 03, 2022
Oct 03, 2022
Oct 03, 2022
Oct 03, 2022
Oct 03, 2022
Oct 03, 2022
Oct 03, 2022
Oct 03, 2022
Oct 04, 2022
Oct 04, 2022
Oct 04, 2022
Oct 04, 2022
Oct 04, 2022
Oct 04, 2022
Oct 04, 2022
Oct 04, 2022
Oct 04, 2022
Oct 04, 2022
Oct 04, 2022
Oct 04, 2022
Oct 04, 2022
Oct 05, 2022
Oct 05, 2022
Oct 05, 2022
Oct 05, 2022
Oct 05, 2022
Oct 05, 2022
Oct 05, 2022
Oct 05, 2022
Oct 05, 2022
Oct 05, 2022
Oct 06, 2022
Oct 06, 2022
Oct 06, 2022
Oct 06, 2022
Oct 07, 2022
Oct 07, 2022
Oct 07, 2022
Oct 07, 2022
Oct 07, 2022
Oct 08, 2022
Oct 08, 2022
Oct 08, 2022
Oct 10, 2022
Oct 10, 2022
Oct 12, 2022
Oct 12, 2022
Oct 12, 2022
Oct 12, 2022
Oct 13, 2022
Oct 14, 2022
Oct 14, 2022
Oct 15, 2022
Oct 15, 2022
Oct 16, 2022
Oct 16, 2022
Oct 17, 2022
Oct 18, 2022
Oct 20, 2022
Oct 20, 2022
Oct 20, 2022
Oct 24, 2022
Oct 27, 2022
Oct 31, 2022
Nov 16, 2022
Nov 24, 2022
Nov 25, 2022
Dec 02, 2022
Jan 01, 2023
Jan 21, 2023
Feb 27, 2023
Feb 27, 2023
May 09, 2023
May 26, 2023
Jun 11, 2023
Jun 12, 2023
Sep 29, 2023
Sep 29, 2023