Criminale. Stage 1
Ordine Nero.
Attack: 2. Scheme: 1. Punti Ferita: 9.
Interruzione Obbligata: Quando Proxima Media Nox ti attacca, scegli se infliggere 1 danno a Torre degli Avengers oppure fai ricevere a Proxima Media Nox +2 ATT per questo attacco.
Mentre Gamma Corvi possiede punti ferita rimanenti, Proxima Media Nox non può essere sconfitta
Forced Interrupt: When Proxima Midnight attacks you, choose to either deal 1 damage to Avenger's Tower, or Proxima Midnight gets +2 ATK for this attack.
L'Ombra del Titano Folle #92. Difesa della Torre #1.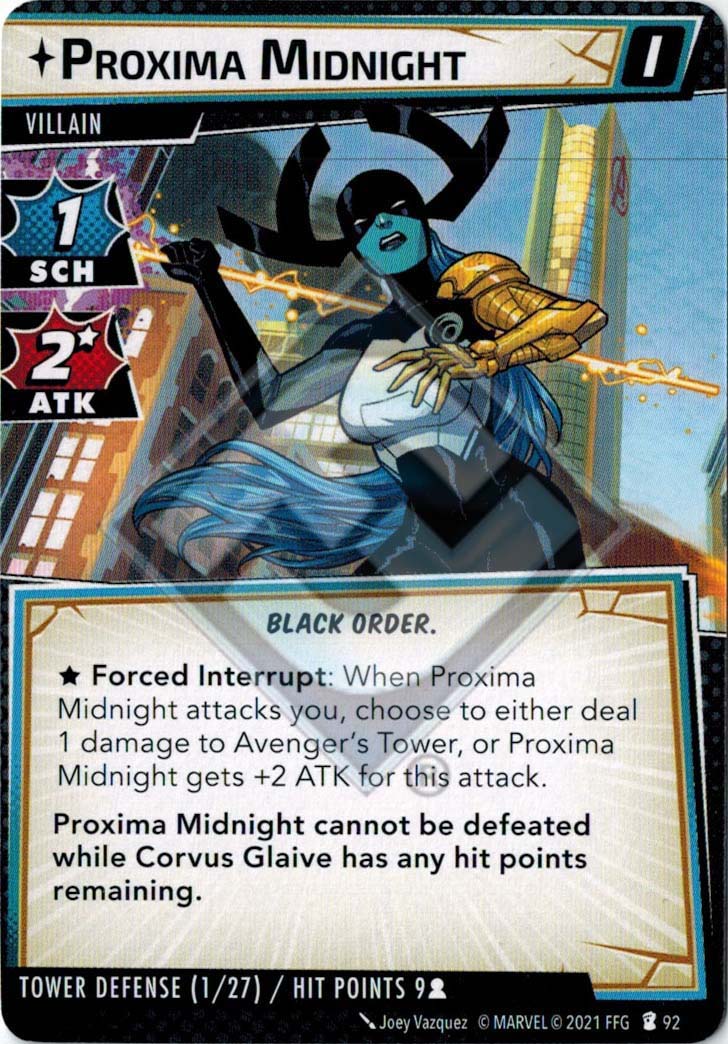 No review yet for this card.