Trama Secondaria
Starting Threat: 2.
Quando Sconfitta: Scarta carte dalla cima del mazzo degli incontri finché non scarti 1 gregario. Metti in gioco quel gregario impegnato con il giocatore che ha sconfitto questa trama.
When Defeated: Discard cards from the top of the encounter deck until a minion is discarded. Put that minion into play engaged with the player who defeated this scheme.
Boost:
L'Ombra del Titano Folle #91. Eserciti del Titano #5-6.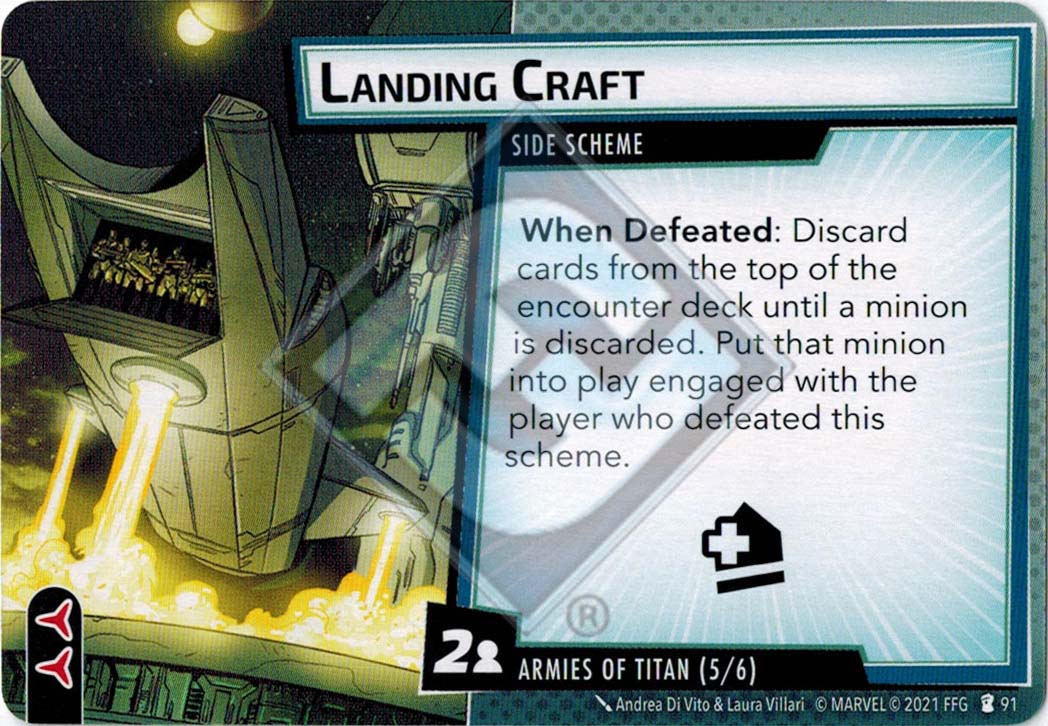 No review yet for this card.