When Revealed: Discard the top 5 cards of the encounter deck. Each time a card belonging to the Kree Fanatic set is discarded this way, deal that card to yourself as a facedown encounter card.
---
Boost
: If this activation is an attack, that attack gains overkill.
Boost:
Set Modulare Ronan #5. Fanatici Kree #6-7.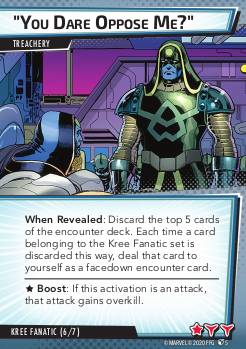 No review yet for this card.