Forced Response: After the encounter deck resets, if there are no set-aside modular encounter sets remaining, the players lose the game. Otherwise, flip this card.
"The ratings are stagnating. Time to shake things up with a crossover episode!" — Mojo
Mojo Mania #26. Mojo #5.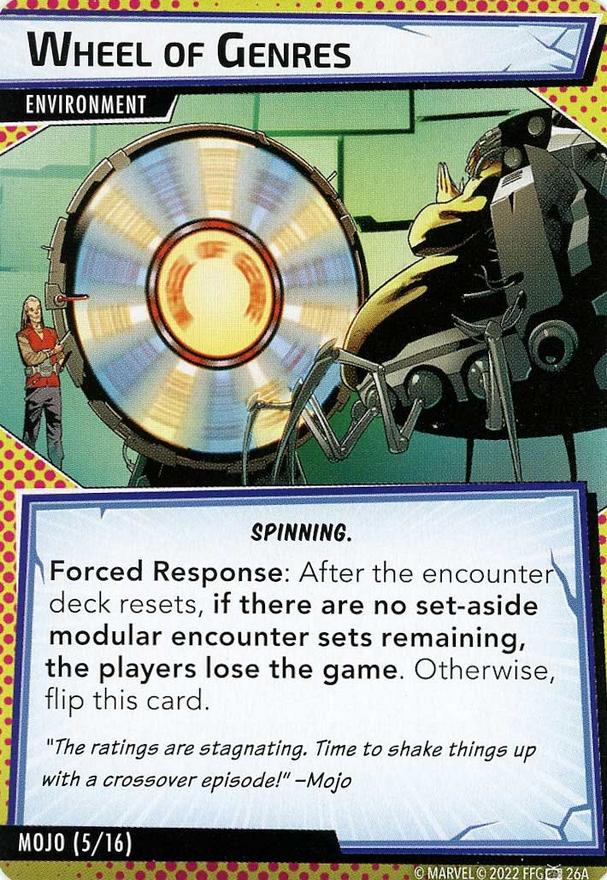 Forced Interrupt: At the start of step three of the villain phase (deal encounter cards), randomly choose 1 set-aside modular set and reveal its SHOW environment. Shuffle the rest of that modular set and place it on top of the encounter deck. Deal the first player 2 facedown encounter cards and flip this card.
Mojo Mania #26. Mojo #5.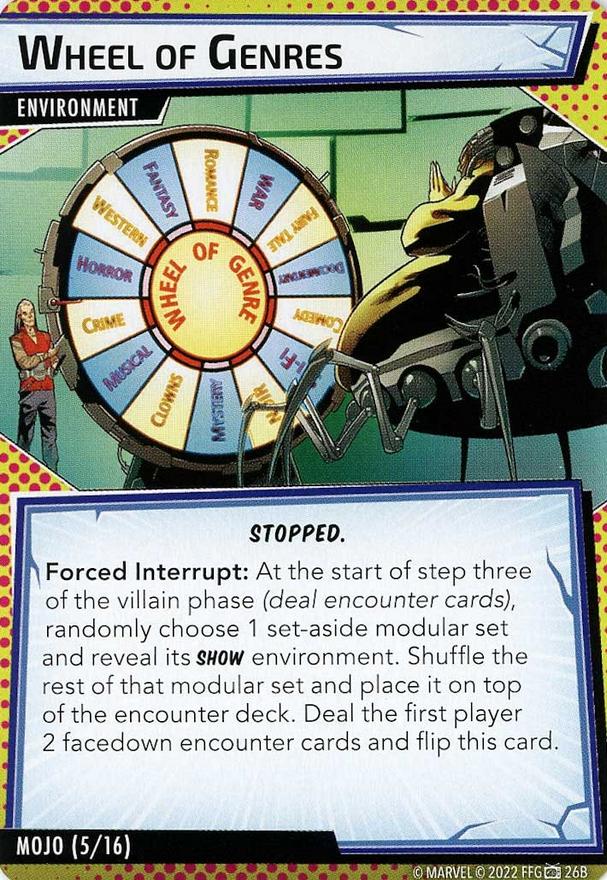 No review yet for this card.