Supporto
Location. X-Men.
Costo: 1.
Resource:
Play only if your identity has the MUTANT trait.
Alter-Ego Action: Exhaust Cerebro → search the top 5 cards of your deck for an X-MEN ally (search your whole deck instead if you control a PSIONIC character) and add that ally to your hand. (Shuffle.)
Phoenix #22.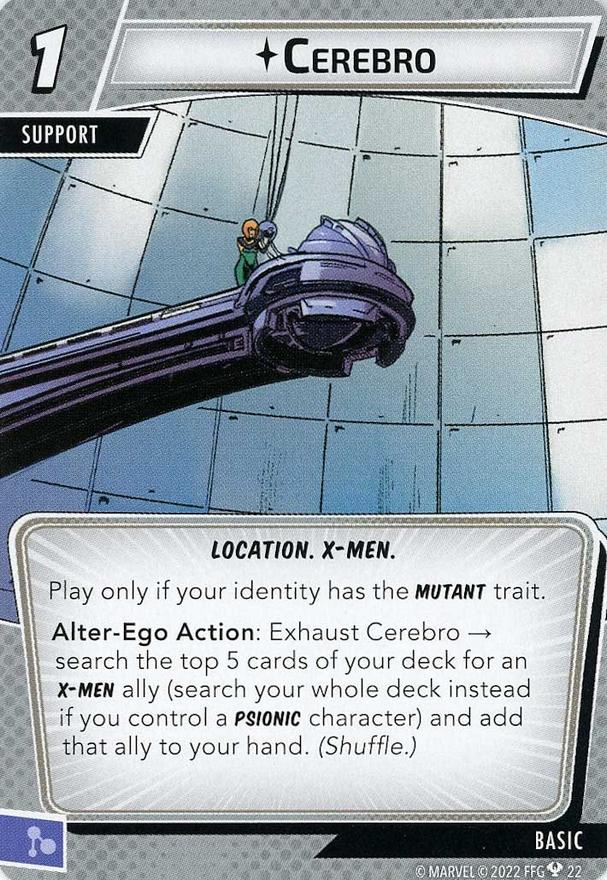 No review yet for this card.