Evento
Attack. Psionic.
Costo: 3.
Resource:
Hero Action (attack): Deal 7 damage to an enemy. If you have the UNLEASHED trait, this attack deals 2 additional damage and gains overkill.
"Poor fool, you have no idea how hopelessly outmatched you are!" — Phoenix
Stefano Landini & Tommaso Moscardini
Phoenix #10. Phoenix #9-10.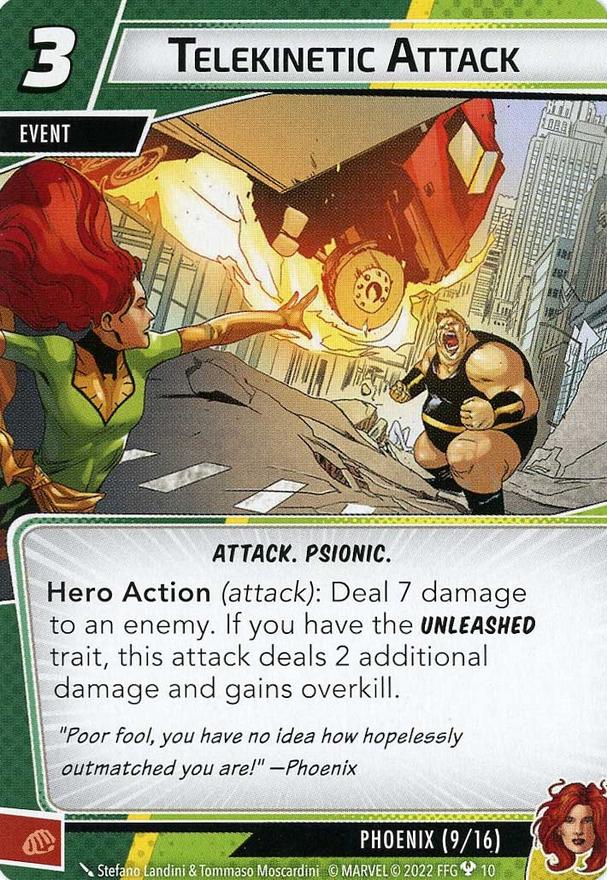 No review yet for this card.