Attach to the enemy with the lowest printed ATK without a copy of Gene Therapy attached. Otherwise, this card gains surge.
Forced Interrupt: When attached enemy attacks, the attack gains overkill and piercing. At the end of this attack, discard Gene Therapy.
Boost:
Cyclops #30. Cyclops Nemesis #3-4.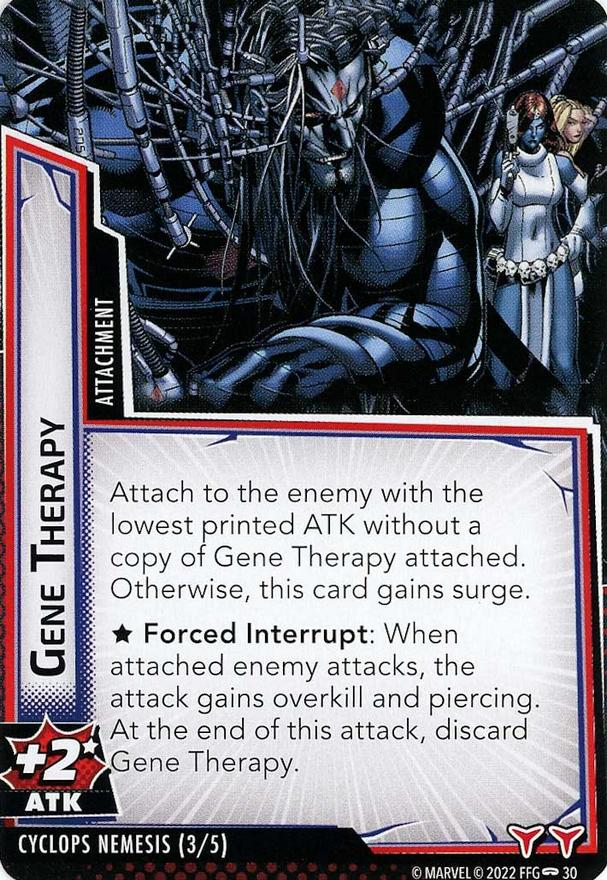 No review yet for this card.