When Revealed: Prowler attacks the player with the fewest remaining hit points (even if that player is in alter-ego form). If that attack defeats a character or not attack was made this way, this card gains surge.
Boost:
Sinistre Intenzioni #60. Spider-Man - Morales Nemesis #4-5.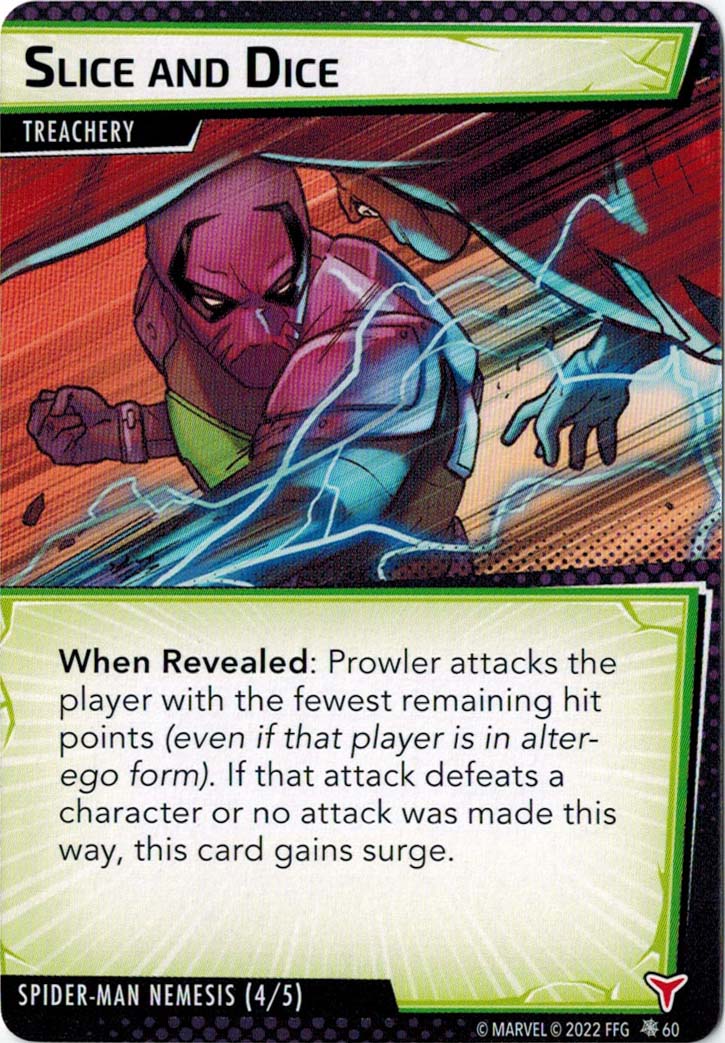 No review yet for this card.