Trama Secondaria
Starting Threat: 6.
I seguaci di Loki combattono contro chi resta ancora fedele a Odino.
Ostacolo 1. Quando Sconfitta: Rivela 1 carta dalla cima del mazzo delle Gemme dell'Infinito. Scambia Loki con 1 criminale Loki messo da parte casuale.
Hinder 1[per_hero] When Defeated: Reveal the top card of the [[infinity stone]] deck. Swap Loki with a random set-aside Loki villain.
Boost:
L'Ombra del Titano Folle #167. Loki #8.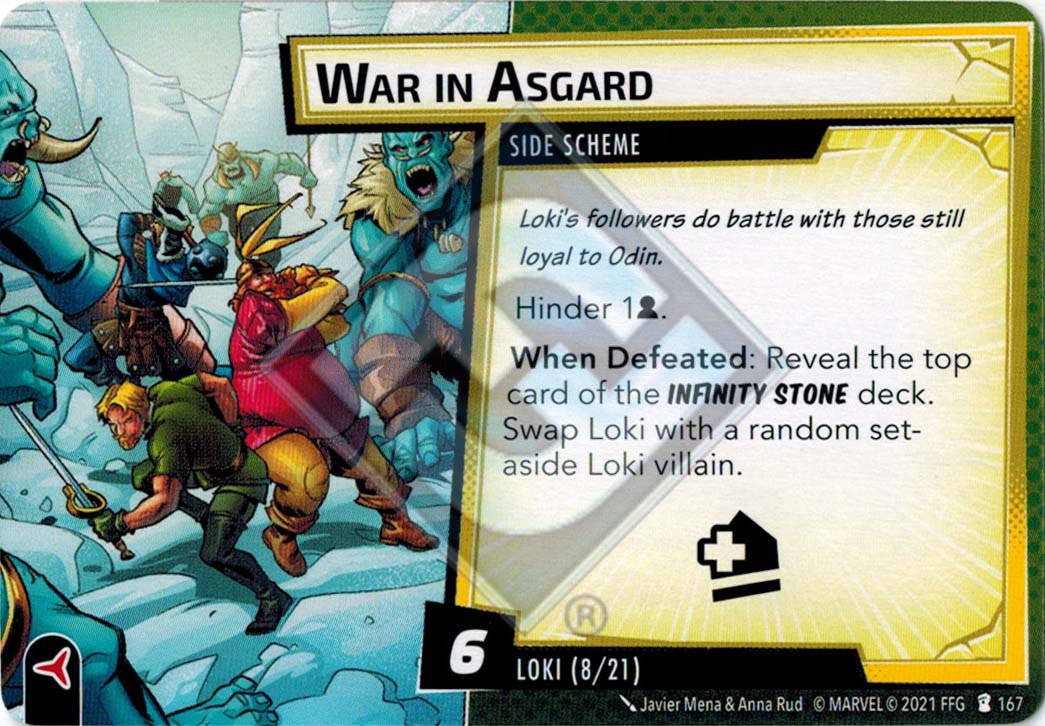 No review yet for this card.