Trama Secondaria
Starting Threat: 2.
Il freddo letale di Jotunheim può immobilizzare anche il più resistente degli eroi.
Non è possibile ripristinare gli eroi e gli alleati tramite gli effetti delle carte del giocatore. Quando Rivelata: Esaurisci ogni alleato in gioco.
Heroes and allies cannot be readied by player card effects. When Revealed: Exhaust each ally in play.
Boost:
L'Ombra del Titano Folle #159. Giganti di Ghiaccio #6.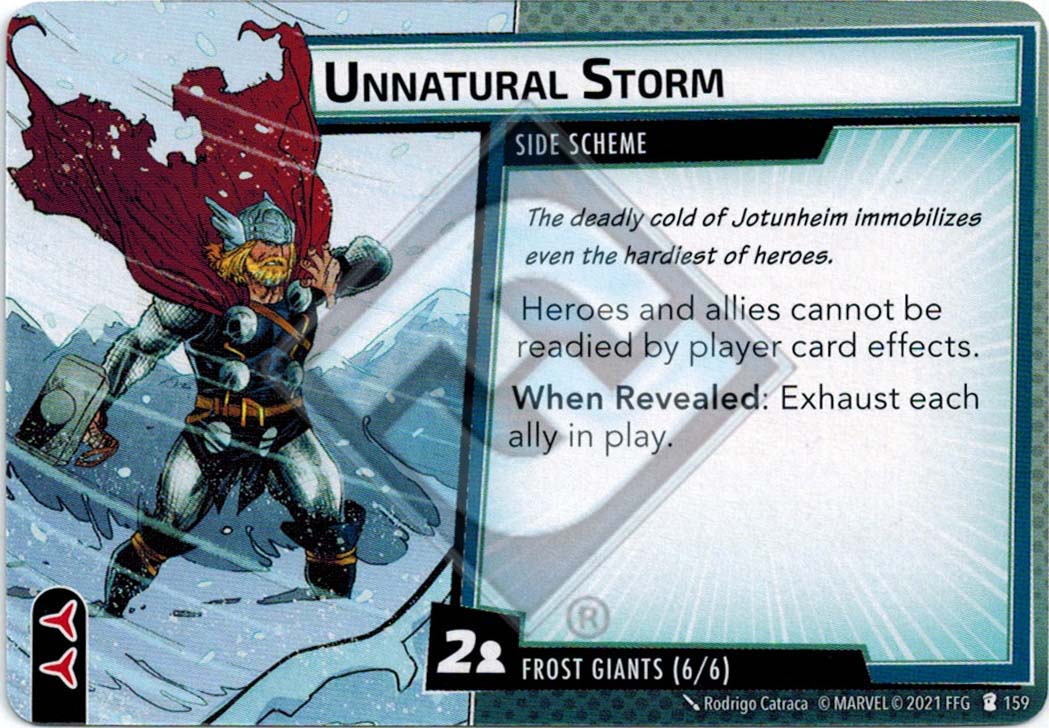 No review yet for this card.