Trama Secondaria
Starting Threat: 4.
Ostacolo 1. Vittoria 4. Quando Sconfitta: Il primo giocatore disassegna Odino dalla trama principale e ne prende il controllo. Distribuisci 1 carta incontro a faccia in giù a ogni giocatore.
Hinder 1[per_hero]. Victory 4. When Defeated: The first player detaches Odin from the main scheme and takes control of him. Deal each player 1 facedown encounter card.
Boost:
L'Ombra del Titano Folle #141. Hela #6.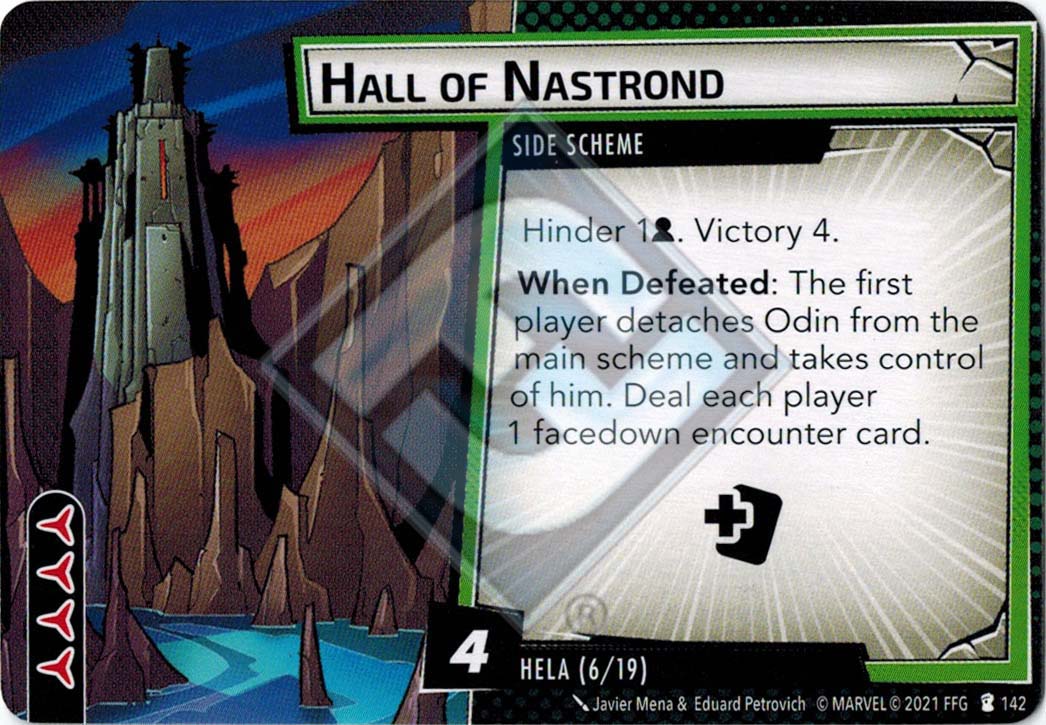 No review yet for this card.