Trama Secondaria
Starting Threat: 3.
Ostacolo 1. Vittoria 1. Thanos non può subire danni. Quando Sconfitta: Ogni giocatore può spendere fino a 3 dalla sua mano. Infliggi 2 danni a Thanos per ogni spesa in questo modo. Questi danni ignorano la carta status Robustezza.
Hinder 1[per_hero]. Victory 1. Thanos cannot take damage. When Defeated: Each player may spend up to 3 [physical] resources from their hand. Deal 2 damage to Thanos for each [physical] resource spent this way. This damage ignores the tough status card.
Boost:
L'Ombra del Titano Folle #116. Thanos #6.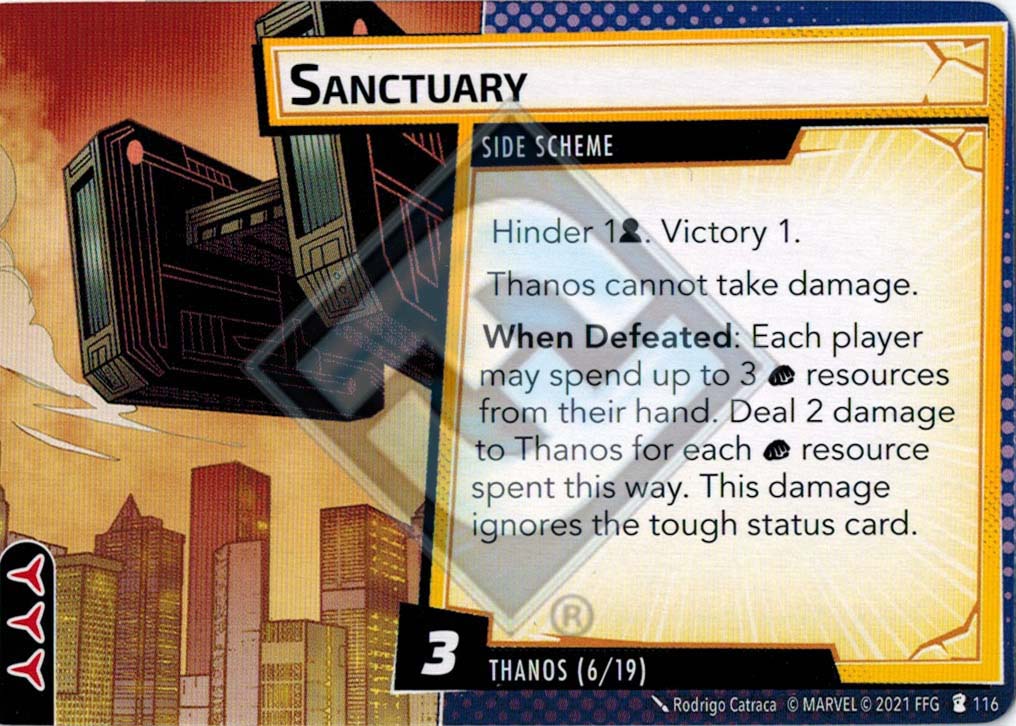 No review yet for this card.