Quando Rivelata: Gamma Corvi si attiva contro di te.
Potenziamento: Aggiungi la TRA e l'ATT dell'altro criminale alla TRA e all'ATT di questo criminale per questa attivazione.
---
Boost
: Add the other villain's SCH and ATK to this villain's SCH and ATK for this activation.
Boost:
"Thanos, ecco a te il tuo tributo." - Gamma Corvi
L'Ombra del Titano Folle #107. Difesa della Torre #21-22.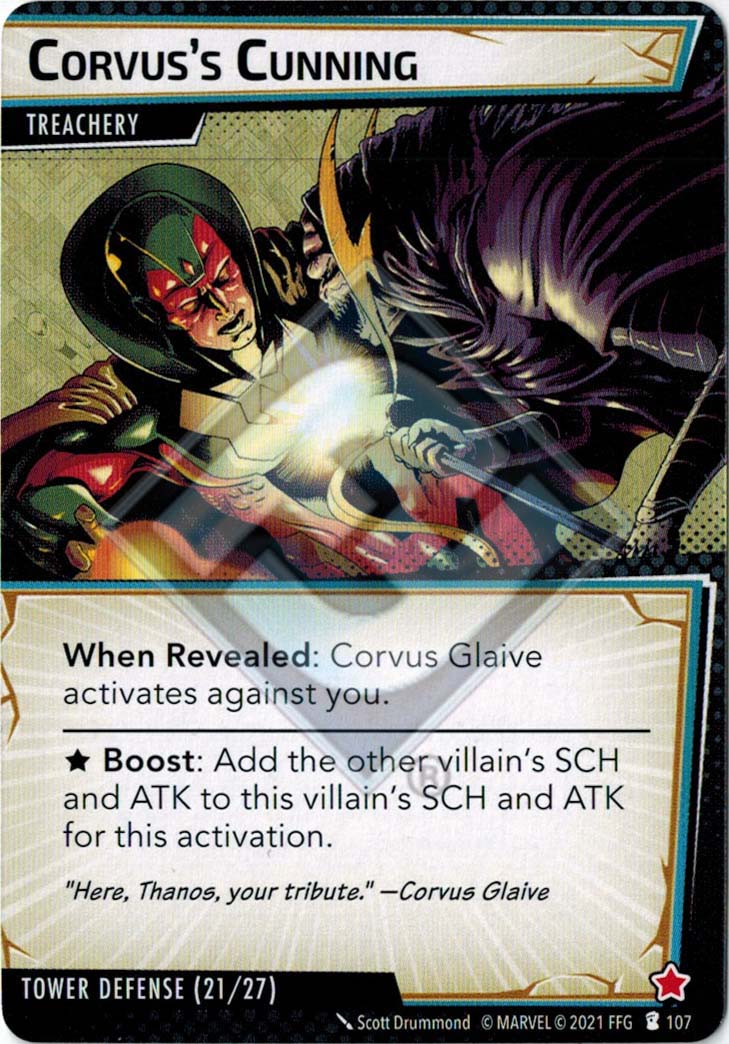 No review yet for this card.