Evento
Thwart. Superpower.
Costo: 2.
Resource:
Hero Action (thwart): Change to Photon energy form and remove 4 threat from a scheme. If you were already in Photon energy form, ignore crisis icon for this thwart.
"Looking for these?" - Spectrum
L'Ombra del Titano Folle #8. Spectrum #10-12.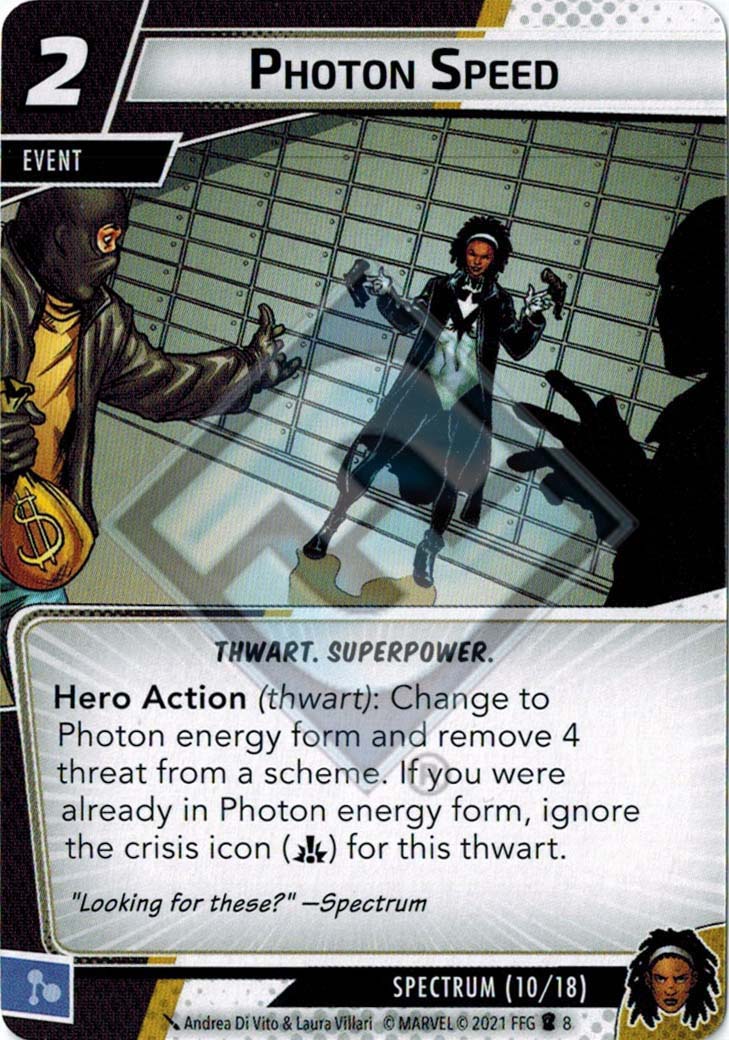 No review yet for this card.